Types of Upholstery Leather and their Finishes
Pigmented leather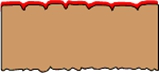 Pigmented (Urethane Finish Coated) includes full grain and corrected grain. This is by far the most durable upholstery leather due to a more substantial urethane finish coat, which not only reduces the risk of soiling being absorbed into the leather, but also makes cleaning and maintenance much easier. This finish is available in both full grain and corrected grain and is recommended for everyday use situations in both domestic, commercial and vehicle applications.
Semi-Aniline leather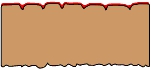 Semi – Aniline – this has a light urethane finish coat. This very soft feeling leather is dyed with aniline dyes. The leather is then treated with a thin urethane coating to assist in wearability and maintenance. Semi-Aniline is situated between pigmented and aniline for wearability.
Variations to the above leathers:
Full grain pigmented leather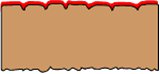 The grain surface is left intact before applying the surface coating.
Corrected grain pigmented leather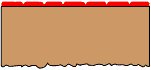 The grain surface is abraded to remove imperfections before the surface coating is applied. A decorative grain pattern is then embossed into the surface.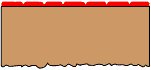 The middle or lower section of a hide with a polymer coating applied and embossed to mimic a grain leather. Finished splits should only be used in low stress applications because they are weaker than grain leather.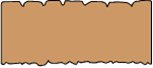 Aniline leather is the most natural looking but is less resistance to soiling.  Aniline leathers have been dyed with aniline dyes but do not have a protective urethane finish coat. This leather is very soft with a natural looking appearance. There are two forms of this leather one is a full grain leather and the other has been further processed to produce a nap on the surface known as Nubuck.
Is a soft luxurious feeling leather coloured with penetrating aniline dyes but has no protective urethane finish coat making them more difficult to maintain and they are more susceptible to fading. Nubuck has been lightly abraded on the grain surface to create a velvety finish or nap.
Is the same process as Nubuck where the surface is lightly abraded to create a nap but is not as fine due to the fact that they use split leather for suede thus the fibre structure is looser.
This leather does not have a urethane protective finish coat but is impregnated from the top surface with wax to assist in reducing absorption into the leather. Waxed leather is designed to give an antiqued worn appearance. This leather type is susceptible to scratching, fading and will take on a worn appearance in time.
These soft unfinished leathers are slightly oiled from the underside of the leather with fat liquors and oils to achieve a unique natural appearance and feel. This leather type is also susceptible to scratching, fading and will take on a worn appearance in time.
This finish can be achieved in various ways either by a contrasting finish coat being applied unevenly with a sponging technique or by a rub-off method which is usually used on Chesterfield or buttoned leather whereby the leather is not given a finish coat until after the lounge is manufactured thus leaving the buttoned areas slightly darker.
This leather type has had a sheet of Polyurethane (PU) pressed onto the surface of the leather to give the leather a stiffer less pliable feel and generally a glossier look. This leather is also known as laminated leather.